BLAST OFF! New Web Site Launched by SAGAS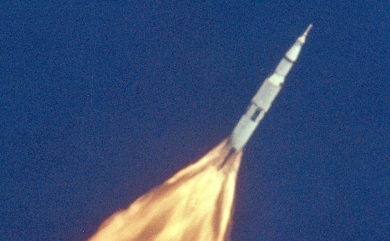 Welcome to a brand new SAGAS website. It is hard to beat the thrill of launching a brand new web site – it is almost as exciting as your first sight of the rings of Saturn or capturing your CCD image of a first spiral galaxy. So here it is!
We are not only changing the look and feel of the site, we are changing its whole raison d'être. We want this site to work for member societies.  It will have a far greater role in promoting and supporting member societies as well as in raising awareness of astronomy. We will do this by giving far greater emphasis to society news and events, and by making the site a portal into the astronomy community in the South with more (and more prominent) links to member society web sites. The SAGAS day-to-day business content such as minutes of meetings will still be there but it will not be the 'front page' material.
We hope that the site will become an effective channel to connect people looking for a local society or information on astronomy with SAGAS member societies. By paying more attention to search engine optimisation we hope also to make SAGAS and member society web content easier to find. By more cross-linking of sites we might also expect member's sites to improve their search engine rankings.
All of this is pretty ambitions but we believe that it is achievable with a little help from our members. To be successful it requires member societies to keep us informed of news and events, and to provide us with short write ups and photos / images that we can publish. Looking at the incredible work that societies are doing this should not be too difficult. We are able to launch this site with news of an amazing achievement by Guildford AS – capturing the signature of an exoplanet.
Feedback on the new site is always welcome. If you have any comments please send them to:

SAGAS wishes to extend its gratitude to Richard Kacerek of Empire Elements for his help in setting up and hosting our new site.