SAGAS Meeting – 28 January 2012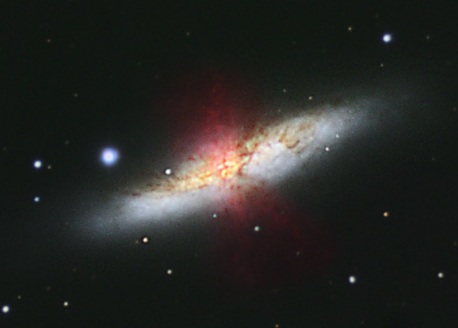 The next SAGAS meeting takes place on Saturday 28th January 2012 . 
The meeting will be held in the Bunker Room at the South Downs Planetarium, Chichester.
Time: 2.15pm – 5pm.
A copy of the Agenda can be downloaded here (PDF format).
Agenda
---
1. Welcome and Apologies
2. Societies Present
3. Minutes of Last Meeting
4. Matters Arising
5. Society Information Feedback
6. Feedback on Stargazing Live across the Region
7. Web site
8. IoW Star Party
9. Feedback from FAS
10. SAGAS Relationship with FAS
11. Future direction of SAGAS – values etc.
12. Draft Constitution
13. AOB
---
 Image: M81 by John Moore, Farnham Astronomical Society