A Meteor Observation Network for the UK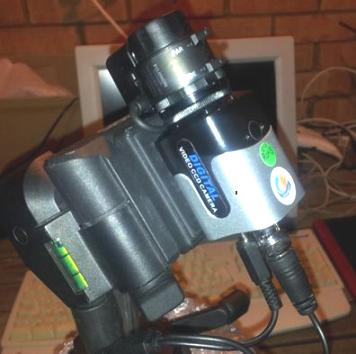 At the SAGAS meeting on 28 May, Peter Campbell-Burns gave a short talk on behalf of Richard Kacerek on the subject of a proposed meteor observation network for the UK.   Unfortunately, Richard could not be there in person.
Richard's aim is to establish a collaborative project involving astronomy societies as well as perhaps schools and colleges to create network of video based meteor observing stations to facilitate the sharing of data and analysis between stations across UK & Europe.
The plot below shows the Lyrid meteor trails recorded by Richard's monitoring station recorded on 21 to 22 April 2012.  This plot is just one of many possible analyses possible.
A shortened slide pack for Peter's talk can be downloaded using the link below.  This pack provides a summary of the project, its objectives, the equipment requirements and approximate costs.   A project web site is soon to be launched.
Joining the UK Meteor Monitoring Network
Richard is keen for more indivduals and groups to get involved.  Contact details are available in the slide pack.
Downloading the slide pack
The slide pack can be downloaded here (PDF).
---