90kg Meteorite Goes On Display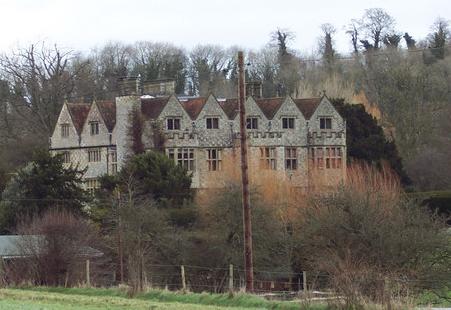 Our thanks to John Murrell of Croydon AS for bringing the following to our attention.
From September 10, 2012, a 90kg meteorite, possibly the biggest identified meteorite to have ever fallen on the British Isles, is to go on display at the Salisbury and South Wiltshire Museum.  The meteorite, found at the front door of Lake House, Wiltshire, is on long term loan to the museum but there are a number of special events to mark its arrival.   One event for the diary is a  lecture about the meteorite which will be given at the museum by Professor Colin Pillinger, at 6.30pm on 11 September .
A copy of a press release sent to John by Sara Willis of the Salisbury Museum is available for download by following the link below.
Details of the lectures and other events on the Salisbury and South Wiltshire Museum website.
The museum address is as follows:
Salisbury and South Wiltshire Museum
The King's House
65 The Close
Salisbury
Wilts
SP1 2EN   Photo of Lake House  © Copyright
Miss Steel
and  licensed for reuse under this
Creative Commons Licence
---