Farnham AS Perseids Meteor Watch at Alice Holt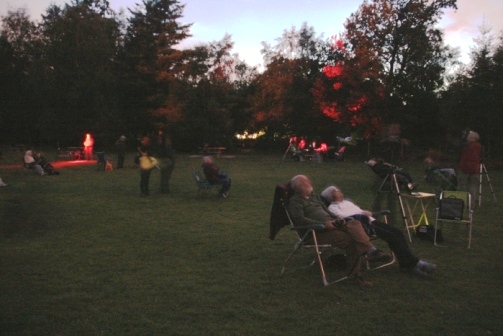 Farnham Astronomical Society held a Perseids Meteor Watch at Alice Holt Forest on Saturday 11th August. We were delighted that this event drew a lot of interest and on the night itself perhaps as many as forty people joined us including members of the Farnham AS and Forestry Commission staff. The event opened with an introduction and short talks in the classroom before moving to an open space adjacent to the car park to watch what we hoped would be a spectacle.  As well as observing with the naked eye we were able to demonstrate one of the UK Meteor Monitoring network cameras and caught a few Perseids on video.
Over the last few months Farnham AS has worked with the Forestry Commission to get Alice Holt accepted as one of the few Dark Sky Discovery sites in the South of England. This has been an important step for both the Forestry Commission and our society and we hope it will give us a good observing location for the future.
We expect this be the first of many events at Alice Holt Forest. In fact we are holding a public solar observing event at Alice Holt on Sunday 19 August 2012. We will be in the Cafe Meadow from 11-15.00 to treat visitors to views of the Sun using a variety of safe observing methods.
How did we get on with the Perseids? A full report and photographs is available on the Farnham Astronomical Society web site.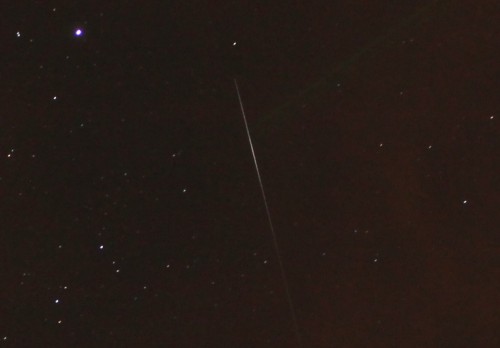 ---
&nbsp