Crawley Astronomical Society at Oriel High School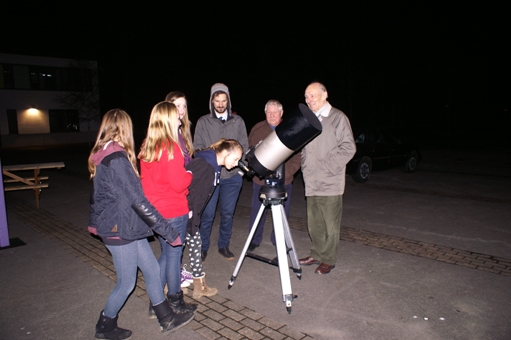 Crawley Astronomical Society has had a busy Winter promoting Astronomy.
We have held three Star Gazing events at Oriel High School ,Maidenbower, Crawley where Astronomy is taught as part of their Science package. We have been very fortunate in that the weather was clear on each of the scheduled nights there. The students were well versed in Astronomy and appreciated what they were able to view through our Telescopes. A very good workoing relationship has been built up with the School. We have also visited Wisborough Green junior School to assist with their Astronomy evening and also Southwater Junior School. The Ist Southgate Brownies , Crawley, also were visited but due to clouds we were unable to show them the stars ,but entertained them with an Astronomical Slide show instead.
During this winter one of our members , Peter Madelaine completed his qualification to become an ambassodor for Astronomy.