UK Meteor Observation Network launches new service in time for Perseids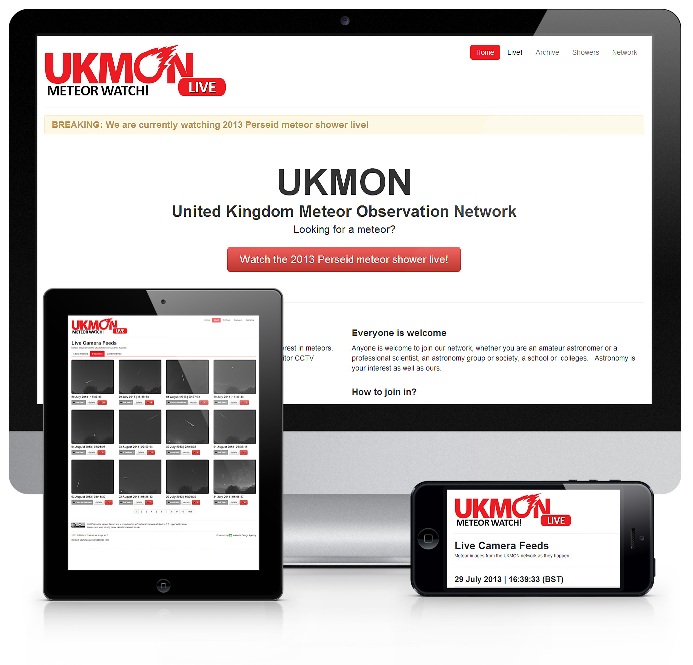 There is some interesting news from the UK Meteor Observation Network (UKMON), a project set up by Farnham AS members Richard Kacerek and Peter Campbell-Burns.  SAGAS has been following this project with interest and both Richard and Peter have presented to SAGAS meetings on a couple of occasions.
UKMON has launched a new web site which displays images of meteors captured by cameras in the UKMON network as they are recorded. With this new site you will be able to view the meteors from any one of the participating stations and even compare observations from different stations.
http://www.ukmeteorwatch.co.uk/
UKMON has timed the launch of this new site to coincide with the 2013 Perseid meteor shower which peaks on 12 August 2013. The Perseids is being used as a pilot for web coverage of meteor shower events with images of meteors from one of the most spectacular major meteor showers presented to the public as they are recorded. UKMON will be providing a commentary via Twitter.
SAGAS members are invited to join on the action; the new site provides links to social media so that you can share with others. This combination of live feed and Twitter to cover a meteor shower has never been attempted in the UK before now.
What if the UK is covered with cloud?  If UKMON misses the Perseids due to the weather then there's always the Leonids, or the Geminids – in fact UKMON Live will be running every night and presenting up to the minute images, but naturally the numbers of meteors will be far lower.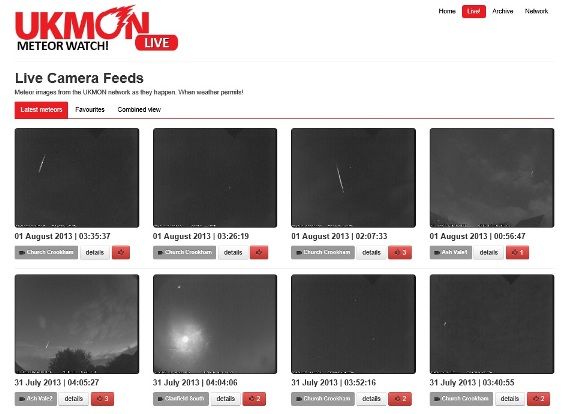 There is yet more exciting news from the project, the number of cameras in the network is growing.  Orders have been placed by Cardiff AS and Scarborough and Rydale AS (SARAS) thyereby extending the network into the North and Wales.  If any SAGAS societies, or any individuals within SAGAS societies would like to join in then please contact Richard or Peter.  Contact details are available on the UKMON website.