New Telescope for Hampshire Astronomical Group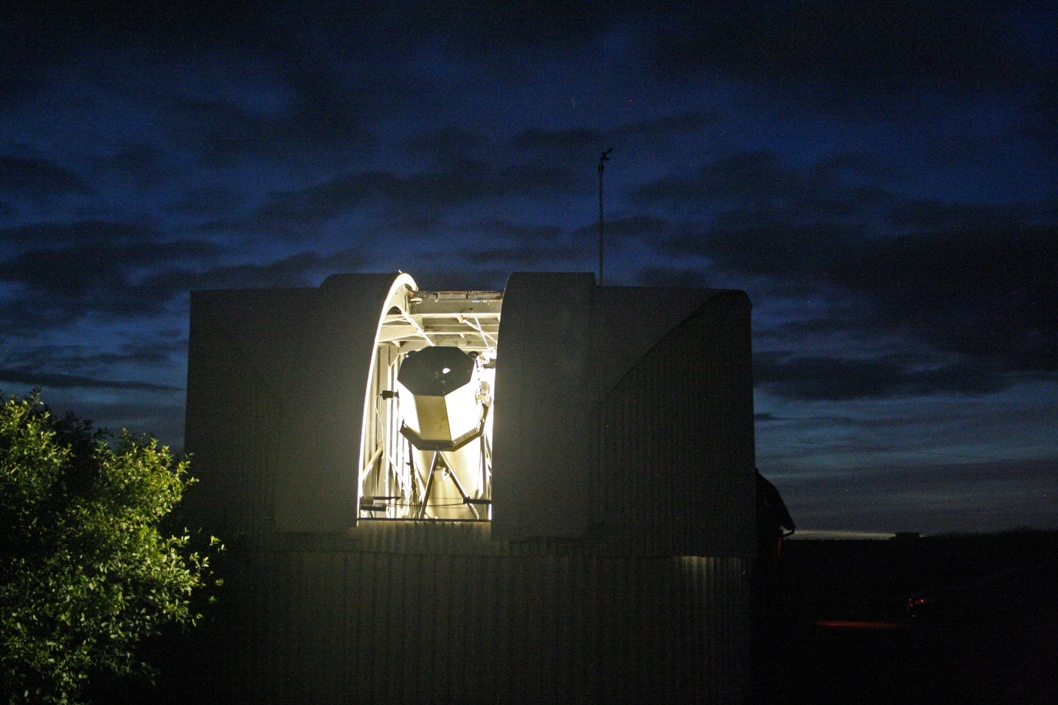 In 2012 the Hampshire Astronomical Group decided to replace their aging 24 inch Newtonian reflector which was the first telescope opened at their Clanfield Observatory site in 1978.
The current telescope was built principally for visual work, CCD Cameras had not been developed at that time, and consequently the need for extremely accurate tracking is beyond the design of this telescope. In addition, when the telescope is observing an object high in the sky, the need for ladders means that disabled and elderly observers are seriously disadvantaged as they cannot access the eyepiece.
After some initial exploration of possible replacement telescopes and mounts the Group decided to opt for a bespoke 20 inch Ritchey Chrètien telescope on a modified German Equatorial mount; at the time, a 24 inch replacement was considered beyond the financial capability of the Group.
Fundraising began in earnest in September 2012 and the Hampshire Astronomical Group was amazed at the generosity of many of its members. In addition one of the external grant makers asked why the Group was downsizing from a 24 inch to a 20 inch telescope. When it was explained that this was a decision taken purely on costs, the body in question offered to increase their initial grant to help make up the difference. From then on, the project became a 24 inch RC telescope. Unfortunately with the increased aperture, the costs spiralled from approximately £56,000 (considered a mammoth task in itself) to an eye-watering £100,000, plus the additional costs of the civil engineering work on the dome.
Undaunted, the Hampshire Astronomical Group continued with its fundraising and is now on target to meet the £100,000 target by June of 2014.
Two members of the Group went to Germany in the early part of 2013 to discuss the Group's requirements with the manufacturers. Shortly after this visit the telescope was ordered and a deposit paid.  The German manufacturers will bring the new telescope over to the UK in late June 2014 and spend 2 days on site installing the telescope; the Hampshire Astronomical Group will continue with the fine adjustments and polar alignment for a while afterwards.
It is planned to have an official opening later in the year.
Click on a photo to enlarge.
1. Existing 24 inch telescope
2. Dome and telescope at night
3. Image of similar 24 inch RC from the manufacturer
4. Another image of similar 24 inch RC from the manufacturer