Supernova SN 2014 captured by SAGAS members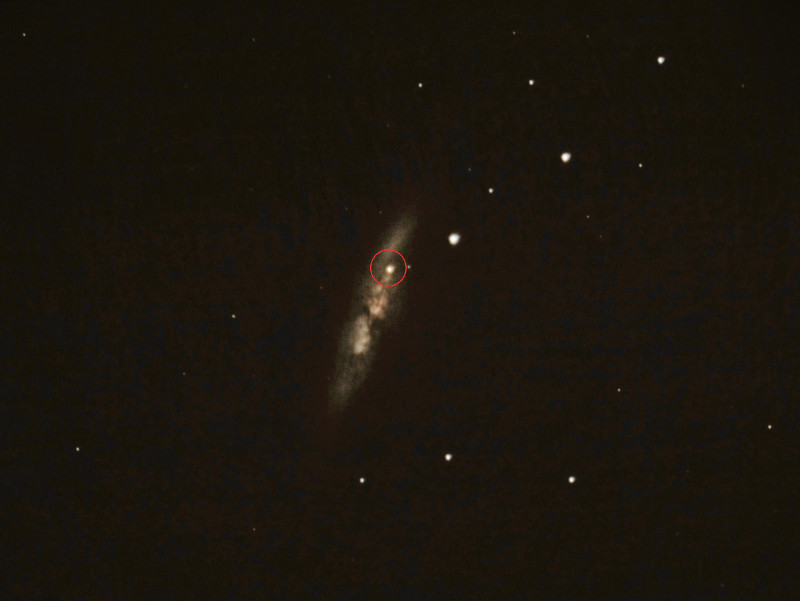 The recently discovered Type 1a supernova in galaxy M82 (the 'Cigar Galaxy') discovered in mid-January 2014.  This supernova, SN 2014J, was a serendipitous discovery made during an undergraduate teaching session at University of London Observatory.
Whilst SN 2014J is now subject to intense scrutiny by the professional astronomical community, amateur astronomers are making the most of this opportunity to capture what is reported to be the closest type 1a supernova to be discovered in the last 42 years.
Just as I was preparing to write this, an email arrived in my inbox from Kevin Pretorius (Farnham AS) reporting a possible supernova in M99 in  Coma Berenices(discovered on January 26, 2014 by the THU-NAOC Transient Survey (TNTS) when it was at mag 15.4)
Below are two wonderful images of SN 2014 captured by members of SAGAS societies.  Our Thanks to Kevin Pretorius and Paul Curtis (Andover AS) for sending in these images.