Photometry Express – Software for Variable Star Observers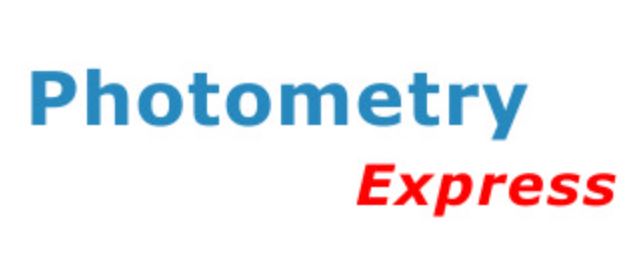 Peter Campbell-Burns of the Farnham Astronomical Society has set up a website dedicated to sharing some astronomy software developed by John Moore.
John, a dedicated member of Farnham AS and a highly respected astro-imager, died in August 2013 after being diagnosed with a brain tumour.
John had built up a very well equipped observatory based around a 12″ Orion ODK telescope which was mounted on a Paramount MX.  As well as astro-imaging John was interested in cataclysmic variables and over a period of two or three years he developed his own automation software.  Before he died he asked Peter to put his software into the public domain.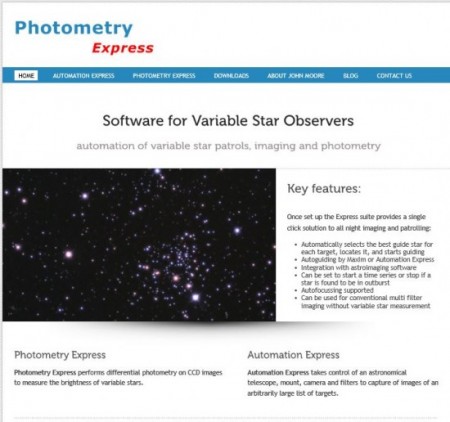 There are two components to John's software:
Photometry Express:  an application that performs differential photometry on a plate-solved FITS image, and
Automation Express: a sophisticated "wrapper" to automate variable star patrols and which allowed data acquisition from a target list to be performed 'hands off'.
Automation Express interfaces with plate solving software (Pinpoint / MaximDL or Elbrus), image acquisition software (Maxim DL), and planetarium (The Sky).
Photometry Express is available for download now, but Astrometry Express needs a little more work before it will be published.
Both Photometry Express and automation Express will be published along with their source code so that users are free to modify of develop them further.  The were developed using Embarcadero Delphi XE4.
The programs are being offered under an open license but will shortly add a link to the Phyllis Tuckwell Hospice site so that users can make a voluntary donation if they so wish.
The URL for the new site is www.photometryexpress.co.uk
If you would like any further information please contact the SAGAS webmaster.