SAGAS 2015 Summer Convention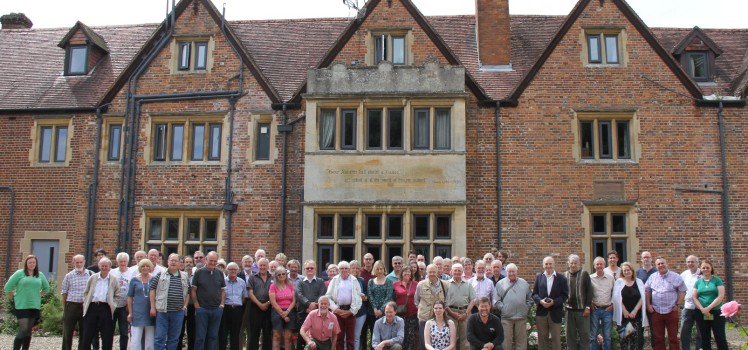 Newbury Astronomical Society hosted this year's convention at a small conference facility near the village of Kintbury in Berkshire. More than 60 members of SAGAS societies and neighbouring societies enjoyed a full day of talks from a variety of speakers.
Early arrivals managed a bit of solar observing before Matthew Stuttard of Airbus Defence and Space kicked off proceedings with a wide ranging review of a number of exciting space missions that are in preparation. It underlined how the UK is an important player in many of the missions.
Paul Abel from Leicester University then turned to low tech astronomy with a talk on visual planetary observing, with a reminder that you don't have to be an artist to accurately record planetary detail.
The morning session finished with an update from Bob Mizon on the Campaign for Dark Skies, and a request for identifying dark sites in the UK for inclusion in an upcoming book.  The meeting then broke for a very enjoyable lunch, with animated discussions in the dining room and out in the ornamental garden. Solar observing was hampered by cirrus, one time you don't want to see the 22 degree halo.
The afternoon session resumed on the subject of high tech amateur observing with Graham Bryant telling the story of the new 24" reflector at the Hampshire Astronomy Group's observatory.
Kimberley Birkett from Mullard Space Science then took us back into space with some of the latest results from the Rosetta mission to comet Churyumov-Gerasimenko. She discussed the evolving ideas about the formation of the comet's jets and how the surface of the comet has been reshaped by the activity. The level of detail was amazing considering it's less than 30 years since our first distant view of the nucleus of an active comet.
After tea Chris Hooker switched to medium tech to round off the day. He showed observations of the moon made with a typical amateur telescope and ccd setup, but with the addition of a home-made polariser mount. The results clearly showed the variation in the microstructure of the lunar regolith over large areas.
A big thank you to all the speakers who gave us an enjoyable and informative day.
Richard Fleet, Newbury AS