The Phil Russell Astrophotography CompetitionGraham Bryant, Hampshire Astronomical Group
The first Astrophotography competition for members of the Hampshire Astronomical Group was held in memory of Phil Russell, a long standing member and excellent astronomical photographer, who died suddenly in early 2014. Phil Russell, was a retired physicist and had a well equipped observatory at his home in Alresford. He was well known for sharing his knowledge and enthusiasm for imaging the night sky anyone who asked, often inviting them over to his home to explain the intricacies in greater detail.
In order to attract as wide a participation as possible, four categories were devised –
Deep Sky
Lunar & Planetary
Solar and finally
Astronomical Landscapes.
Each category had two runners up and a winner. From the winning entries an overall winner was selected.
The competition attracted over 50 entries and was judged by the renowned UK astro-photographer Pete Lawrence.
Pete Lawrence, as well as being a journalist and contributor to 'Sky at Night' television program, is also one of the national judges for the prestigious 'Insight Astronomy Photographer of the Year Competition', which attracts entries from all over the world, and has an annual exhibition at Greenwich Observatory in London.
Pete announced the overall winners at a recent meeting of the Hampshire Astronomical Group, where Phil Russell's widow, Marjorie, was also able to view all entries and congratulate the members who had submitted the winning images. All winning entries will be showcased in the Group's 2016 astronomical Calendar.
It is expected that this competition will become an annual event.
The four category winning entries are attached.
Landscapes: Halo Moon,  By Graham Bryant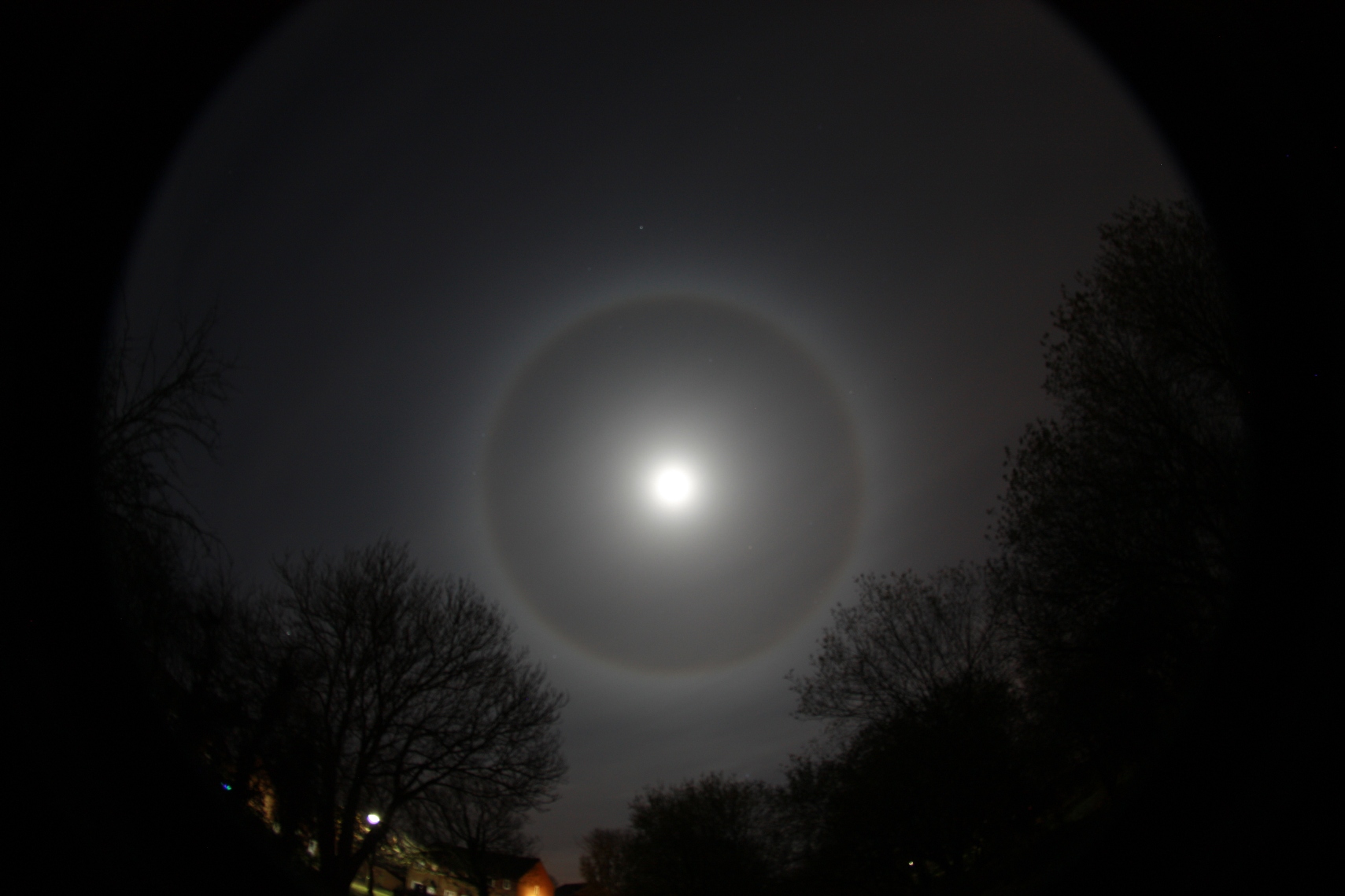 Lunar and Planetary:  Crescent moon By Steve Broadbent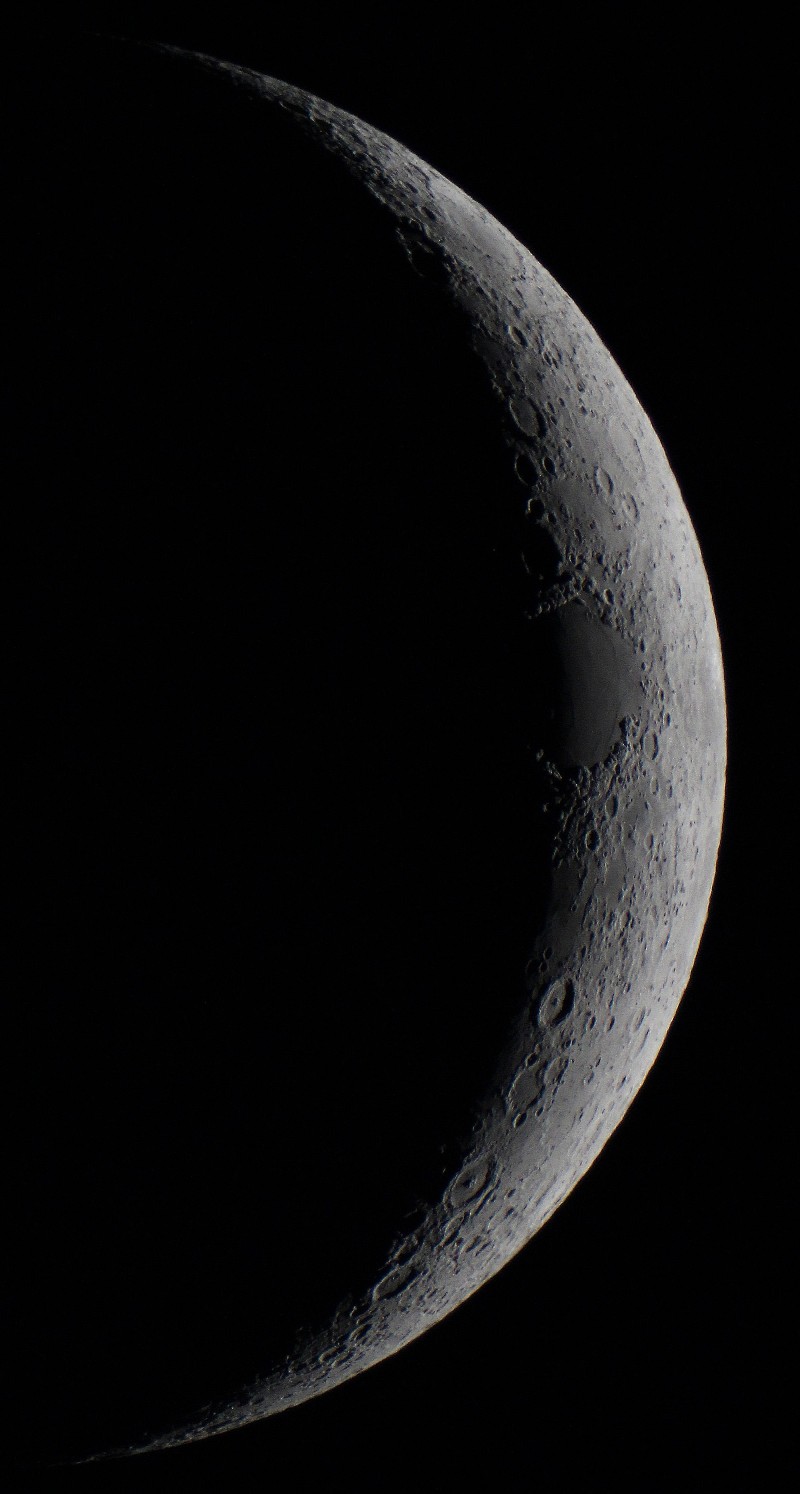 Solar:  Sun Spot By Phil Reed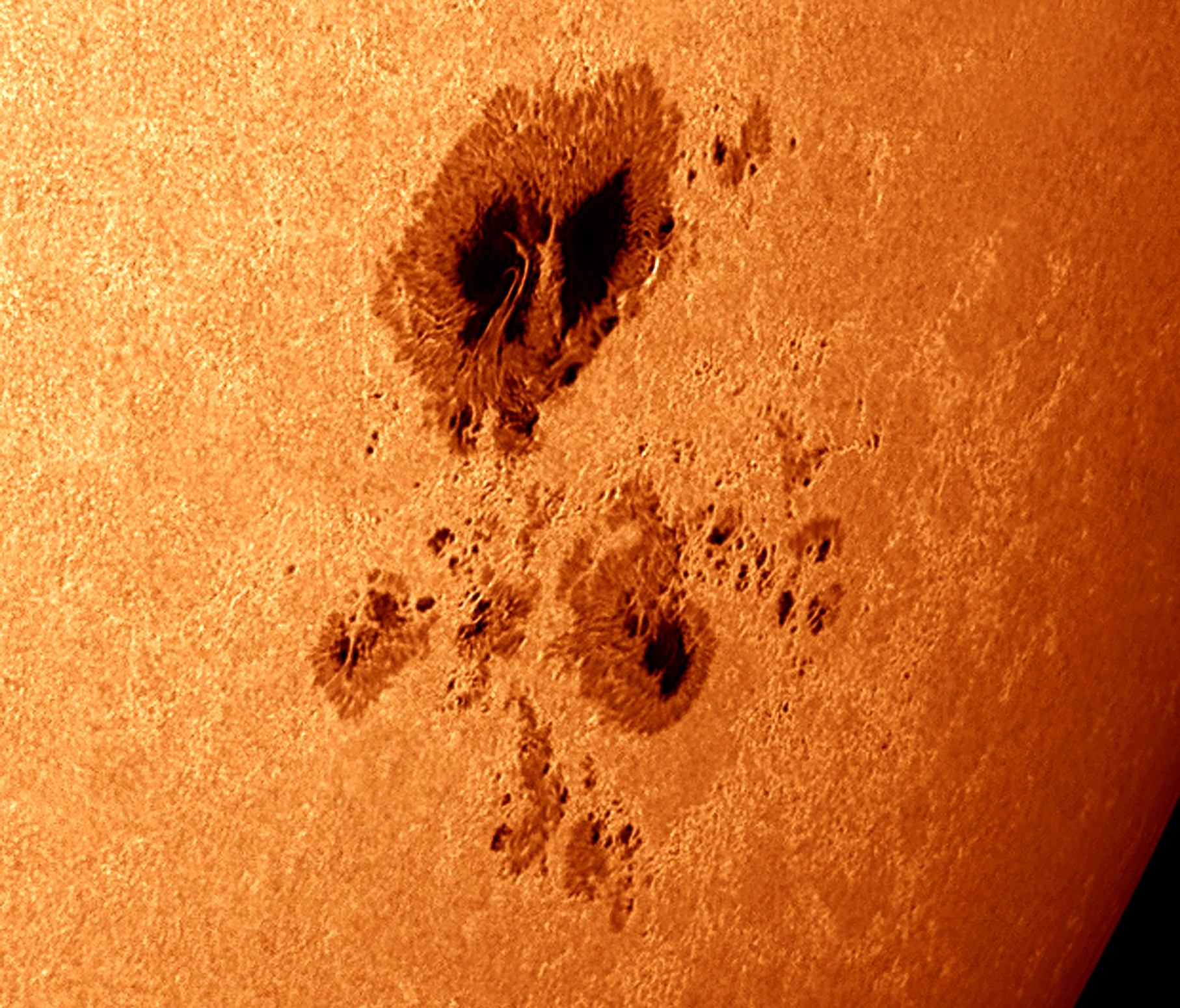 Deep Sky
Cigar & Bode's Galaxies
By Simon Downs
The overall winner was  Halo Moon by Graham Bryant
These images have been incorporated into a calendar which the Group publishes and sells each year.
Details of the images
Deep Sky
1st – Simon Downs
The Bode and Cigar Galaxies M81 & M82 in Ursa major
Canon EOS 550D (modified) +CLS clip filter + HAG 7" f/9 refractor, auto-guided using Starlight X-press Lodestar , 29 x 480s + calibration frames, ISO 1600. Stacked and post-processed using PixInsight.  Taken from Clanfield observatory. Conditions good.
Lunar & Planetary
1st  – Steve Broadbent
Waxing Crescent Moon
Canon EOS 700D + 7" HAG Astrophysics Starfire refractor, 12 x 1/200s, ISO 800. All images stacked. Taken from Clanfield observatory
Solar
1st –  Phil Reed
Sunspots
HAG 7" Astrophysics Starfire refractor + Imaging Source DMK 51AU02.AS camera + 2" Intes Herschel Wedge + 2" solar continuum filter + 3xND + 8xND, 12 fps, 833 frames stacked in Avistack2, processed in Photoshop CS2 and Registax. Taken from Clanfield observatory.
Landscapes
1st –  Graham Bryant
Moon Halo
Canon 450D  + 8mm fisheye lens, mounted on tripod at f/3.5, ISO 100, 1 x 20s. No processing.  Image taken in Denmead, Hampshire.