South Downs National Park International gainsInternational Dark Sky Reserve Status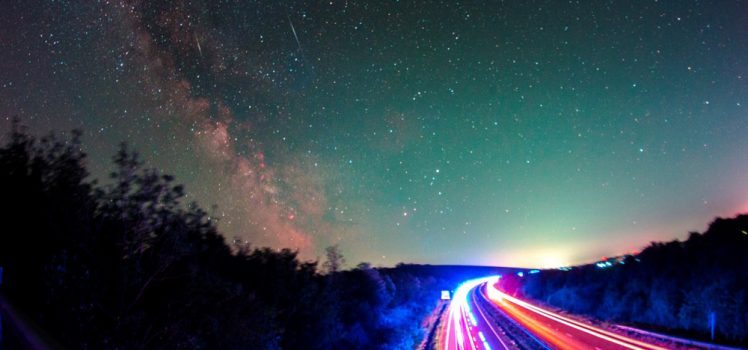 Astronomers from around the SAGAS area are delighted that the South Downs National Park Authority has now been awarded the much coveted International Dark Sky Reserve Status.
A number of local societies have for the past 3 years been working closely with with South Downs National Park Authority, the South Downs Planetarium and Local Authority lighting engineers to have the South Downs National Park (SDNP) qualify as an International Dark Sky Reserve.
The awarding of this status follows several years of hard work which involved collecting evidence to demonstated that the SDNP has areas of dark sky worthy of this international status as well as involvement in lighting policy development and holding regular meetings with the SDNP Authority managers by members of the Hampshire Astronomical Group, South Downs Planetarium and SDNP Rangers. In May 2016 the International Dark Sky Association announced the awarding of this prestigious status to the South Downs National Park.
Astronomical societies within the SAGAS area have been fully committed to this endevour having helped collect sky quality meter readings across Hampshire and West Sussex for the submission.
One of the SAGAS societies, the Hampshire Astronomical Group's Clanfield observatory, is situated within the SDNP boundary and many 1000s of people have visited the observatory to view the night sky. Many have commented upon the wonderful night sky visible from the observatory site. Other societies travel into the SDNP area to take advantage of the dark skies that the park affords.
SAGAS congratulates the SDNP Authority for having the vision to embark upon the arduous task of achieving the International Dark Sky Reserve Status which will protect the night sky for the many millions of people who live within easy reach of the SDNP area and for future generations.
Graham Bryant
SAGAS Secretary
(Image: time exposure near A3, Clanfield by Dan Oakley)